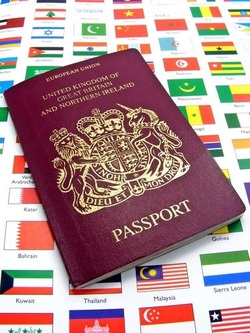 IMMIGRATION
MIGRATION, THE DEFICIT AND THE 'RECOVERY',
awaiting publication
DO IMMIGRANTS REALISE THAT THEY TAKE ON PRE-EXISTENT PUBLIC DEBT AND LIABILITIES?
28 January 2013
This article examines the fundamental contradiction - why do immigrants come to Europe and the USA when they automatically assume responsibility for the interest burden and repayment of enormous existent public debt and liabilities? It enquires why advocates of immigration remain silent about the burden immigrants take on.


IMMIGRATION: THE BEST AND THE BRIGHTEST,
23 March 2013
This article criticises those politicians who keep saying they want the 'best and brightest' immigrants. It shows that immigration from the Indian sub-continent to the UK is markedly less diverse than the internal migration to Bombay or Karachi and that the majority of the immigrants come from a tiny number of obscure rural areas]
[An edited version of this paper was published by Eurofacts on 19 April 2013
(Vol. 18, No. 8, pp.1,2)]
ACCENTUATE THE POSITIVE
, 10 November 2011
This paper makes it quite clear that the major parties have no idea of what the EU principle of 'freedom of movement' is likely to entail in practise. All the major parties are in favour of the EU and immigration. All make dogmatic statements about the benefits without scruple or evidence.
THE ARGUMENTS OF POLITICIANS IN FAVOUR OF MASS IMMIGRATION
, 3 January 2008
A short but interesting analysis of the differing reasons given for advocating mass immigration by politicians in the UK, USA, Australia, Singapore and the EU.
WHO SUFFERS LOSSES FROM MASS IMMIGRATION?
7 December 2007
An examination of economic theory predicts that the greatest impact of mass unskilled immigration will be on those with the lowest incomes and least capital. In the USA, this is black people. In the UK it is previous immigrants. It reveals that, while the political elite has convinced itself it is compassionate, in practice it is impoverishing the poorest in society.
IMMIGRATION & EMIGRATION, THE ECONOMIC COSTS & BENEFITS
, 21 September 2007
This survey shows that pro-immigration advocates in Britain show no interest in keeping British people in Britain, although they are increasingly tending to emigrate. I
mmigration is a factor behind many other social and economic problems. However, if there is one issue that is likely to grow in importance it is emigration.
ASYLUM, A MORAL POLICY AND AN EFFICIENT POLICY
, 14 September 2006
This analysis, written in 2005, reveals the incredible difference between what the British government spent for every new asylum seeker in Britain - which was £143,000 per annum - when, at the same time, it spent £2.50 for every refugee elsewhere in the world. It suggests that Britain's spending, if redistributed, could provide an adequate standard of living for every refugee in the world, but it would mean those who are administrators and beneficiaries of the asylum system could lose.
BRITISH IDENTITY,
18 April 2005
This article argues that,while politicians celebrate the multicultural society. it has always been obvious that poorer native people pay for their enthusiasm. Not only are their wages depressed but they find it harder to escape from polyglot schools. They also rely more on state services that are increasingly skewed in favour of immigrants. They resent their relatively small losses in income more than the middle class families who pay out more in taxation to fund multiculturalism but are insulated from its effects.
EMBARRASSING QUOTATIONS (on Immigration)
LORD FALCONER, Observer, 4 April 2004
"I think it is incredibly important now that we make it absolutely clear that we are keen to encourage immigration. It's got to be on the basis of proper management but our society benefits from properly managed immigration."
MATHEW D'ANCONA, Sunday Telegraph, 4 April 2004
"Yet the government has privately concluded – rightly in my view – that the sooner we are 'swamped' by industrious immigrants from Eastern Europe, the better. In this case populist policies and grown up economics are utterly irreconcilable."
POLLY TOYNBEE, Guardian, 31 March 2004
"It was welcome to hear both Blunkett and Hughes talk with sincerity of the need for more migration and they mean it. This now goes beyond vague platitudes on the value of diversity: there is growing Europe-wide anxiety about fast depleting European populations. GDP growth partly depends on population growth and helps to explain why the US streaks ahead of the EU. Size of GDP determines global power. Europe's influence will fade fast without more immigration (as well as a much higher birth rate)."
OBSERVER EDITORIAL, 4 April 2004
"We hope that the Prime Minister will also remember that much of this country's history is built on immigration. We need people to come here to work, to bridge the skills' gap, in particular in construction and in the health service. However, the argument is not just economic. A multi-racial, multi-cultural society is also a social good and one that is difficult to put a price on."
SUNDAY TELEGRAPH EDITORIAL, 4 April 2004

"This government, like its Conservative predecessor, has signed up in full to the principle of enlargement: greater population mobility and a more fluid European labour market are inevitable consequences. They are also to a considerable extent, desirable. This country needs workers of the sort that Eastern Europe has to offer in droves. It also needs immigrants who are willing to work for competitive levels of pay if Britain is to retain its position in the global economy."
ANDREW RAWNSLEY, Observer, 4 April 2004

"There is evidence that most of the public are prepared to buy into the argument that the long-term health of the economy is served by the rejuvenation of the workforce with skilled, energetic immigrants. They key word for that strategy to succeed is winning hearts and minds is managed."
DAVID DAVIS, The Politics Show, BBC2, 4 April 2004

"What you have to do is manage the system properly in order to provide the skills we need, without overwhelming the local social services or the housing market, without upsetting community relations."
---