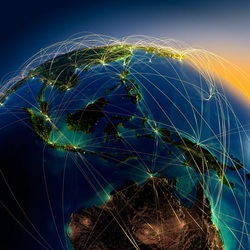 REST OF THE WORLD
SINGAPORE
THE PLATONIC GUARDIANS NEED TO CONSIDER THEIR OWN ELECTORS
, 6 December 2007
This article considers how Singapore, an affluent Asian country, has been forced to confront the destabilising effect of immigration. It shows that immigration policy in South East Asia is not affected by bogus charges of racism. Contrastingly, it reveals that constant importation of cheap labour, even under strong administration, has led to enormous income and wealth inequality in Singapore. It demonstrates that there is intellectual confusion among the elite who are becoming aware of the existence of 'two Singapores' but they are now being forced to reduce immigration under popular pressure.
USA
WARREN HARDING: A GUIDE FOR OUR TIME,
26 November 2011
A controversial assessment of President Harding which concludes that he was one of the most successful Presidents in US history who recognised the limited and constitutional role he occupied. It concludes that, although, he is not a favourite of historians, his record of achievements is quite remarkable.
AMERICA MUST START DRILLING FOR OIL
, 14 August 2008
A short, pre-fracking article discussing why America should scrap restrictions on drilling for oil. It discloses that there are remarkable restrictions on drilling for oil in the USA and that most of the territorial waters are closed to exploration, as are federal owned lands.
---