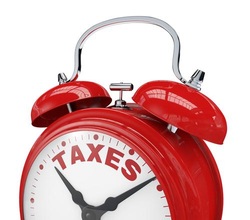 TAXATION
TAXING THE RICH WILL NOT PAY THE DEFICIT
, 28 October 2011
An analysis of Inland Revenue statistics which shows that confiscation of all incomes over £100,000 p.a. would only raise £45 billion against a deficit of £120 billion.
Through a simple accounting exercise it demonstrates that taxing high incomes will not make much difference to the deficit and will, in fact, accelerate decapitalisation.
HOW THE DEBATE OVER TAX IS BASED ON IGNORANCE & MYTH
, 13 March 2006
An enquiry which shows that most politicians and commentators confuse high taxable incomes with 'the rich' and that they also think the rich pay high taxes. It concludes that, in reality, that 'the rich' are not heavily taxed.
---